IN MEMORY OF OUR GREAT KAIDO

Our long-haired akita Kaido was so sweet and loved taking walks and having everyone stop and say what a beautiful dog we have. Kaido passed away june 1st 2006. We have very heavy hearts right now but i wanted to share some pics of him. in the not too far future we plan on getting another long-haired puppy. i prefer them to shorthairs but i love short hairs, too. i love all akitas!!

MEET SKYY AND CHEWBACCA
This is Chewbacca -our long haired Akita.
He is so much more mellow than most Akitas we meet. He is very lovable and the loves all the attention he gets when we take him out and about. He weighs close to 150lbs and is not only a great companion to our other -our Great Dane Skyy, but with our 2 children too. Both Chewie and Skyy were rescues.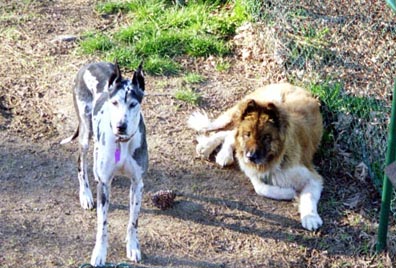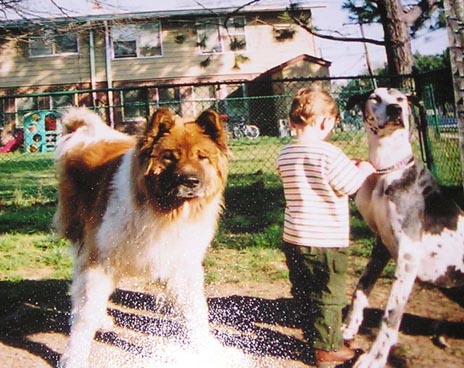 The above images of Chewbacca & Skyy were kindly sent to us by Matthew Godfrey
PICTURES OF VISITORS PETS FROM ALL OVER THE WORLD.
SEND YOUR PICTURES HERE